When you're healthy and pain-free, you have the energy to pursue your passions. But when you're sick and in pain, all you can think about is getting better. In my practice, my focus is to help you get back your health so that you can share your gifts and passions with the world.
Like many of you, I've struggled with pain and chronic illness. Due to this, I've spent more than 30 years seeking treatments. This included going from one healthcare professional after another only to find temporary relief, if any. In the end,  It took me a lot of time, effort, and a vast amount of money before I found treatments that worked for me.
 As a result of this, I understand your feelings of frustration and hopelessness. I've been there too. Also, If this is your own experience, or you've watched a loved one struggle, you know that suffering from pain or illness is only half the battle. Most likely, you've also experienced significant frustration as you come up against one dead end after another.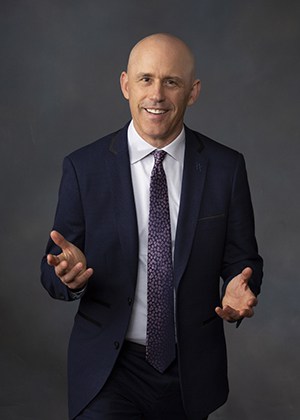 Also, Perhaps, like me, you have endured well-meaning comments that were discouraging. Firstly, most often, these comments come from friends, family, and colleagues. Secondly, after hearing that you're struggling, they tell you that "You look fine!" and "Just think positive". Finally, if you live in northern California, you may hear comments like, "Maybe you should look at why you're attracting this pain to your life."
Therefore, I eventually realized that I was never going to get well if I didn't get busy and find some real answers.  My dreams were slipping away—and that was not ok with me!
Consequently, This realization sparked a 30-year journey of dedicated research and experimentation. Because I found that treatments that help acute health problems don't work for chronic health conditions, I had to look beyond standard medical care. As a result of my new-found knowledge, I was able to find solutions that were outside the conventional medical model for answers. These solutions also included finding several outstanding healthcare practitioners. Finally, with some significant lifestyle changes, I've recovered my health, and with it, my lost dreams.
As I reclaimed my life, I also gained a new perspective.
Along the way, it became clear that I'm not the only one who wants answers about personal health and well-being. Chronic illness in on the rise due to the changes in our modern world. People want more options besides drugs and surgery because both these options have unwanted side effects and don't often solve anything in the long run.
Because I have always had a passion for helping others in 2001, I turned this passion into reality and opened my alternative medical practice. First I became certified in a therapeutic massage technique called "neuromuscular therapy." After that, I have continued to study and add new methods to my toolbox.
My unique treatment approach
Over the last 20 years, I created a treatment program based on the answers I uncovered in my journey back to wellness. Eventually, I found that the essential approach to healing chronic pain and illness is to understand how our different body systems affect each other.
Mistakes are common in diagnosing and treating the puzzle of pain. This is because many healthcare practitioners just treat symptoms rather than look for more complex root causes. Therefore, each symptom or differential diagnosis may be one of many contributing to an individual's illness. This more integrative approach is known as "Functional Medicine." As a result of using this whole-person, functional approach over the past two decades, I've produced remarkable results for many of my clients.
"Michael Westgate is a miracle worker! I woke up after a spinal fusion surgery with unbearable pain. For 11 years, I consulted multiple doctors, acupuncturists, physical therapists, and massage therapists. I tried pain medication, epidurals, trigger point injections, Botox injections, a neuro-stimulator implant, and got no relief. Michael figured found things that everyone else missed. Working with Michael has given me my life back!" – Jackie Y.
Therefore, the purpose of this website is to provide you with answers to the "Why?" of chronic pain and illness. Firstly, I do this by breaking down the science into explanations of "how" to get well. Secondly, my articles are an easy read, and my resources are fact-checked and referenced. Consequently, these articles are firmly based on scientific evidence and sourced from academic research.
Here are a few interesting facts about me…
As a young child, I grew up on an organic farm in rural Oregon. The Magic Forest Farm was founded and run by my dad and his hippie friends. It was there that I learned these virtues:

Eat fresh organic local food, homegrown if possible
Get lots of healthy movement in the outdoors
Live light on the earth, don't pollute our environment
Rebel against toxic political and social trends
Engage in healthy social connections that are key to health and happiness
Give back to the community by helping those less fortunate

Just after high school, I backpacked in Europe alone for 3.5 months

I attended The California College of the Arts and The Academy of Art University and majored in Fine Art

As part of my art education, I lived in Florence, Italy, for a year
I taught fine arts drawing, painting, and composition at the

 

Academy of Art University

Things I teach include:

Trigger Point Therapy (a medical massage technique) at Alive and Well

I'm a voracious reader. Every year, on average, I read a mix of 50 fiction and non-fiction
I was living in New York City on 911
Vintage style hats are cool. Currently, I have about 20, including a top hat.
My Perspective on Healing
Pain is a puzzle. Therefore, solving puzzles require approaching the facts logically and systematically. As well as keeping an open mind while being aware of your unconscious prejudices and biases.
Firstly, I have concluded that the health of our vagus nerve and how it affects our body systems is key to solving many chronic health challenges. [1] (1) Steven Porges. The polyvagal theory: New insights into adaptive reactions of the autonomic nervous system. National Library of Medicine – National Institutes of Health [website]https://www.ncbi.nlm.nih.gov/pmc/articles/PMC3108032/ (accessed January 20, 2020)
Secondly, This relationship between our brain, heart, lungs, and gut is missed by many experts. Thirdly, it's essential to understand how they interact with each other. This is because to heal, it is crucial to improve the harmony of these systems. Hence this healing aided through specific key therapies, and/or medicine, and/or lifestyle changes that address the health of the vagus nerve.
I find it essential to keep these points in mind:
Firstly, all practitioners must stay current with scientific research, or they will lose their edge. This is because the consequence of not keeping up is medical professionals who become less knowledgeable and less effective the longer they have been in practice. [2] (2) Yusuke Tsugawa, Daniel Blumenthal, Joseph Newhouse, Alan Zaslavsky, Anupam Jena. Do Doctors Get Worse as They Get Older? Harvard Business Review [website]. 

https://hbr.org/2017/05/do-doctors-get-worse-as-they-get-older

? (accessed January 5, 2020)
Secondly, I have observed a tendency for all medical professionals to get stuck in one way of thinking. When this happens, they think that their way is the only way and can't accept other perspectives. Instead of this, I believe that all practitioners need to understand that different therapeutic methods have their time and place. Above all, finding solutions for people who are suffering should be their priority.
Also, over-zealousness in alternative and conventional medical treatments can lead to unnecessarily complicated recommendations. As a result, In alternative medicine, this includes overly restrictive diets, excessive supplement programs, and expensive testing. Similarly, Conventional medicine is over-reliant on a model of drugs, surgery, and, again, expensive testing, with little focus on personal responsibility that may involve lifestyle changes. [3] (3) Atul Gawande. An avalanche of unnecessary medical care is harming patients physically and financially. What can we do about it? New Yorker [website]. 

https://www.newyorker.com/magazine/2015/05/11/overkill-atul-gawande

 (accessed January 5, 2020)
Because your case is unique, I will use all my tools and knowledge to search for solutions. Additionally, I understand that your time and money are valuable. Therefore, I intend to help guide you away from pain quickly.
I invite you to work with me and explore the solutions I propose on this site.
Michael Westgate, NMT has a diverse training background. He is certified in medical-based massage techniques. He has in-depth training in how traumatic stress is connected to chronic pain and illness. Michael works with each client to create a balance of cutting edge/progressive, and natural medicine approaches with a more evidence-based model.
Certifications and licenses:
Additional continuing education courses and studies:
DermoNeuroModulating

 

(DNM)

Selective Functional Movement Assessments

 

(SFMA)

Functional Movement Systems

 

(FMS)

Deep tissue and myofascial release with

 

Art Riggs

Active Release Technique

 

(ART)

Healing Trauma Class, by Peter Levin
Mindfulness-Based Stress Reduction Class

 

(MBSR)

Meditation for Pain Management: Practicing with Physical Pain by

 

Oren Sofer

Save Your Brain

 

course, by Dr. Datis Kharazzian

The Neuroendocrine Immunology of Andropause

 

by Datis Kharazzian
Renewing the Aging Brain, by Datis Kharazzian

Environmental Toxicity and Neuroendocrine Immune Wind-Up

, by Datis Kharrazian
The Neurochemistry of Childhood Development Disorders, by Datis Kharrazian

The Brain-Immune Axis

, by Datis Kharrazian
Learning How to Learn: Powerful mental tools to help you master tough subjects, by McMaster University and University of California San Diego
Mindshift: Break Through Obstacles to Learning and Discover Your Hidden Potential, by McMaster University
The Body Keeps the Score: Brain, Mind, and Body in the Healing of Trauma, Course, by Bessel van der Kolk
The Habits of Stress-Resilient People, by John D. Preston, PsyD, ABPP
I continue to refine my skills and knowledge by participating in three monthly study groups that include:
Bodywork techniques
A medical case study group where we take turns presenting patient/client cases that stump us; the group gives suggestions and constructive feedback.
Group study on solutions for the effects of traumatic stress (Polyvagal Theory)
Additionally, My colleagues in these groups include MD's, naturopaths, osteopaths, nutritionists, massage therapists, physical therapists, psychotherapists, psychologists, homeopaths, physical therapists, and chiropractors. Above all, we are a community of practitioners dedicated to finding and sharing answers to the puzzle of chronic pain and illness.
The Institute of Health and Healing – This volunteer program brings alternative medicine practitioners into hospitals to provide aid in healing for a wide range of conditions. Because of this, I have worked on conditions that included postpartum care, cancer, and physical trauma caused by a car accident. As a result, this experience has helped me understand what techniques can be helpful for different medical conditions.
I'm a passionate supporter of free access to quality education that can empower people in underserved communities. I make monthly donations to these organizations:
Khan Academy

 

– a non-profit educational organization, founded in 2008 by Salman Khan to create a free set of online tools that help educate students
Wikipedia – a free online encyclopedia, created and edited by volunteers around the world and hosted by the Wikimedia Foundation
Kiva

 

– Over 1.7 billion people around the world can't get loans to start a business or getting an education. Kiva is an international non-profit, founded in 2005 in San Francisco, with a mission to expand financial access to help underserved communities thrive.